Help us improve the health system through software for doctors, nurses and patients to interact and manage their care.
More than half of Australia's GPs use us to deliver a better experience for millions of patients.
We're now going further by developing products to improve patient outcomes and help everyone in Australia better manage their health.
To improve the health care experience for everyone in Australia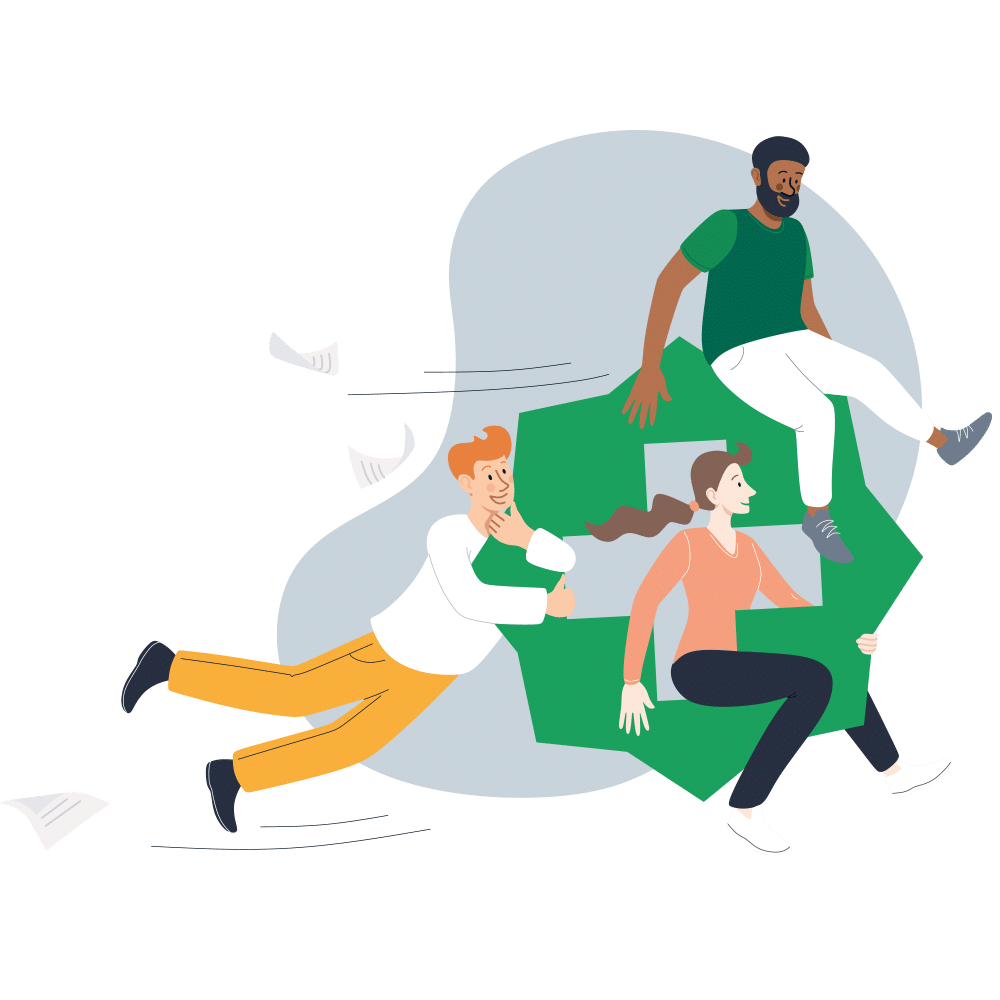 "The thing that HotDoc staff all have in common – other than a possibly zany sense of humour – is they are all very values driven people. Not people who will drink the kool aid, but people who genuinely have their own ethical foundations, and are happy to make decisions and voice their concerns even when it might not be the most popular viewpoint"
We can't provide a great patient experience if we don't look out for our employees
We can't make our customers happy if we are not providing a great patient experience
We can't provide shareholder value if we're not making our customers happy
We want to improve the health care experience for everyone in Australia
We're understanding and you are too
What you reap is what you sow.
Here is how we look at trust in the workplace.
Your manager doesn't watch the clock. You don't watch the clock.
Your manager says 'no problem' when you ask for next Friday afternoon off. You say 'no problem' when your manager asks you to work overtime to meet an important deadline.
 You work on something that has a positive and meaningful impact on people's lives.
Your manager is happy for you to work from home occasionally. You are respectful of this provision and don't take advantage of it
We think our people are pretty special, so we make sure HotDoc is pretty special too
Your desire to lift up others is supported by our partnership with Igniting Change – we volunteer through their many initiatives so HotDocers can give their time to support the less fortunate.
We support the HotDoc family as yours grows. You and your new baby have 12 weeks at full pay as a primary caregiver and 6 weeks at full pay for partners.
You have a personalised development budget that empowers development to occur in many ways, at your pace.
Your mental health is supported by a comprehensive Employment Assistance Programs, which provides up to four one-hour appointments per year with a psychologist.
You can receive free Health Coaching from HotDoc's Clinical Director. This also gives you access to sessions with a dietitian and exercise physiologist.
Personal Training sessions are subsidised and it all happens at the office so you don't have to go far to find wellness. Free Yoga classes every week – at the moment on Zoom!
Our kitchen is full of fresh fruit, snacks, tea and we have a serious coffee machine. We also have some particularly talented bakers here!
Your calendar is pretty full here – end-of-year parties, golf and table tennis, competitions, BBQs and a yearly Talent Show. Friday nights here are especially great.
We hope to enjoy all of this again in a post COVID-19 world but in the meantime we're working hard to keep everyone connected to our mission – improved healthcare experiences for all!
Sound like something you'd like to be a part of?